Markham Village Music Festival
Markham Village Music Festival - 2021 Virtual Edition
Friday June 18th & Saturday June 19th
Watch at www.MarkhamFestival.com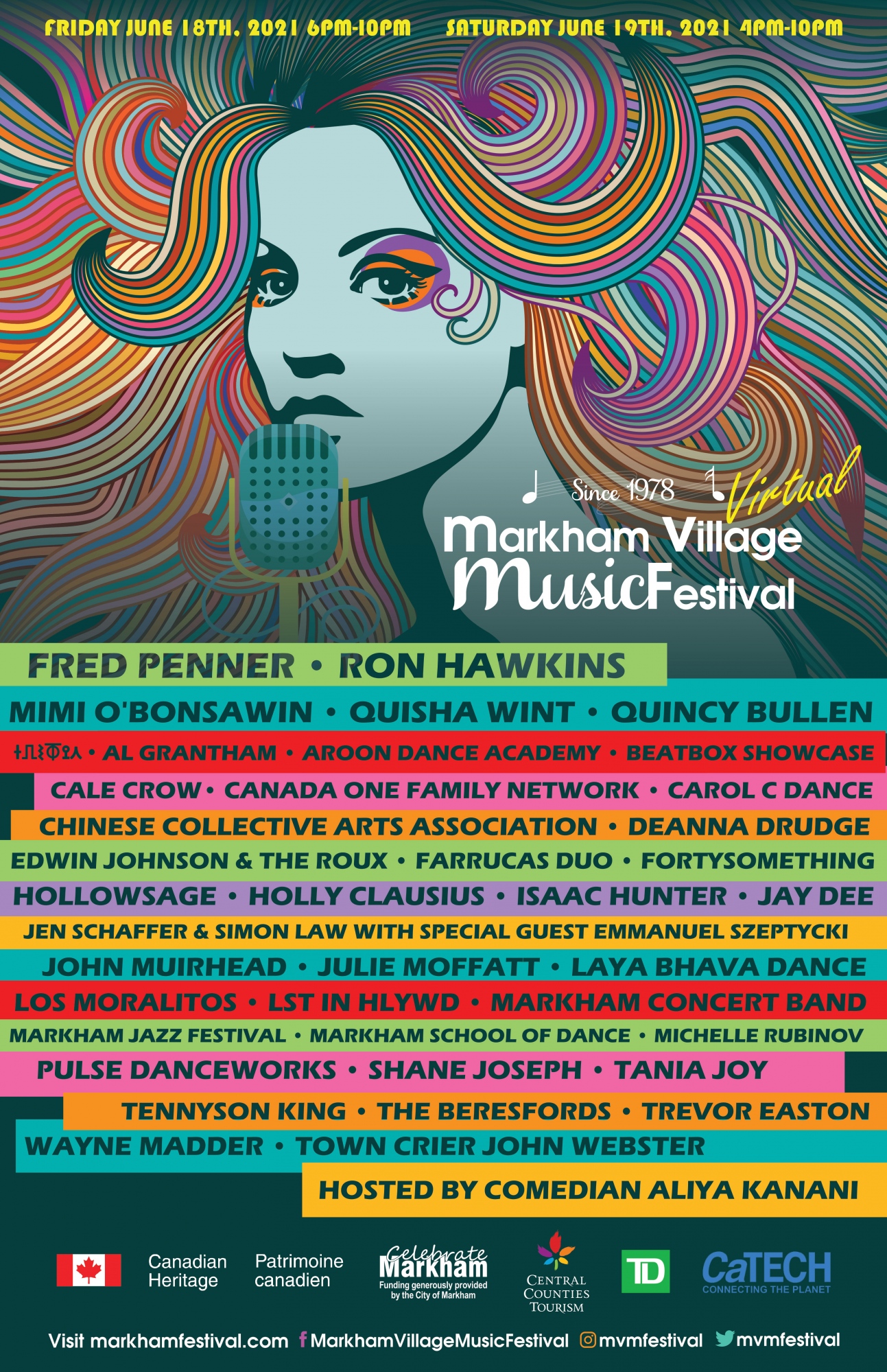 Featuring: Fred Penner, Ron Hawkins of Lowest of the Low, Quisha Wint, Mimi O'Bonsawin & Quincy Bullen

We are thrilled to welcome Markham Village Music Festival to Main Street for the 44th year! Due to the current global situation, the festival will run entirely virtual for a second year in a row.
Enjoy over 50 artists lined up for some awesome performances, community and local business profiles, guest speakers, historic Markham Village moments, a beatbox showcase and much more.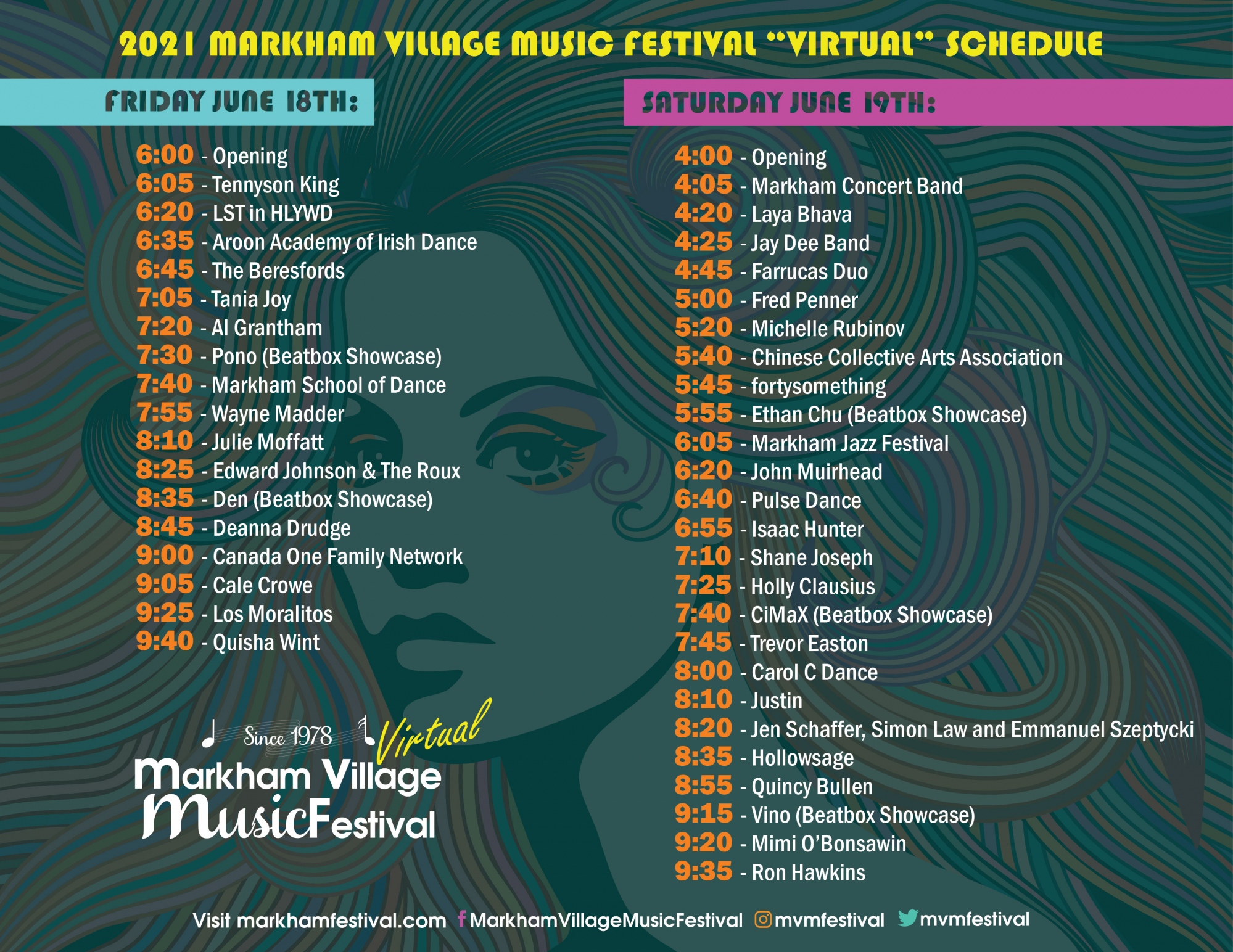 Here's how you can watch:
Starting June 18th at 6:00pm stream online via the official website: http://www.markhamfestival.com/
Or via the festival's social media platforms
Facebook www.facebook.com/markhamvillagemusicfestival
Youtube
Follow the festival on instagram @Mvmfestival